The Palani Malai is surrounded by the following temples
Palani Murugan Temple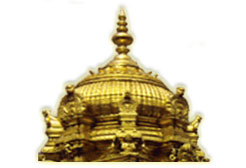 >> Palani Andavar temple with a gold plated vimanam is located on top of the Palani hill.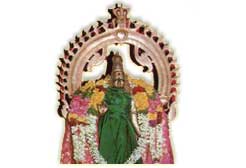 Popularly called 'Town Temple', 'Ûr-k-kovil' and 'Ûr-Ambalam', this large and spacious temple is in the heart of Palani town, two kilometres from Adivaram.
>> The Bhogar Shrine is in the southwestern corridor of the hill temple.
Edumban Temple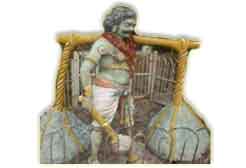 Idumban was one of the very few asuran survivors of the suraasuran war between Murugan's forces and those of Surapadman. After surviving the war he had repented and became a devotee of Lord Murugan.
Thiru Aavinankudi
>> The Thiruvavinankudi temple is located at the foot of the Palani HillTemple
The Saravana Poikai at Thiru Avinankudi has drawn uncounted millions to its banks. It has a hoary tradition and a bath or at least a symbolic use of its waters over your head is a prerequisite for entering the sanctum sanctorum.
Shanmuga Nadi group of temples
>> The bathing ghats on this river are at a distance of three kilometres from Palani town and can be reached from Adivaram. During the eclipses and on the days of the waning moon (new moon or Âmâvasya), thousands flock here to have their sins absolved in the purifying waters.